Thinking Outside the Rectangle
When designing a custom UL label, don't forget that custom means more than just printing and materials. It also means size and shape. Sure rectangles are common, but don't be afraid to at least explore other options.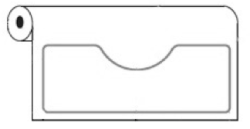 Examples of (top) a custom shape and (bottom) custom perforations.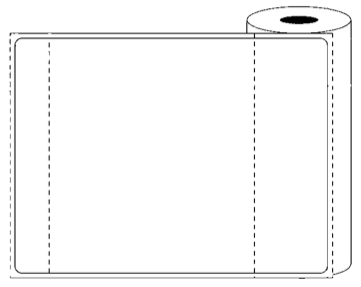 Evaluate how your label is being used. Would a slightly irregular shape fit the application area better? Would a peel tab aid in application? Would an extra, perforated section help with quality assurance?
One of the advantages of a custom solution is control and efficiency. Don't lose track of that during the design process and stick with a rectangle shape needlessly. You might be surprised to find, that customizing the size and shape of the label can greatly impact usability and actually cost less in many cases.